What caught my attention in week twenty-four, 2023
In continuation to week twenty-three, here are a few thoughts and things that caught my attention in week twenty-four, 2023: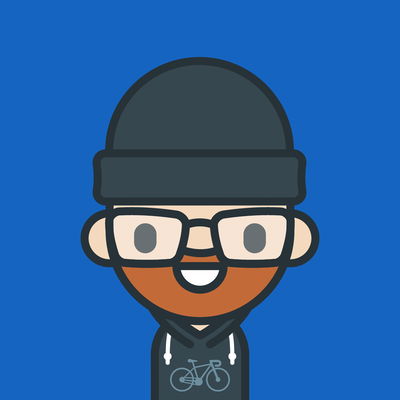 ☀️ After a long weekend last week with a demanding but very nice hike, this week was much quieter. My Training Today app was the whole week of the opinion that I had not really recovered and therefore I took it a little easier, especially since the rest of my family was in bed with a summer flu or something similar 🤒. I was therefore only once cycling and did little else. I walked 49 km and cycled 59 km.
🎉 At the end of the week, we had a kind of street party from the university, where our institute was allowed to present its two study programs. It was very well attended, everyone was highly motivated and the weather was almost too good 🥵.
🥳 I've finally joined the Andy Carolan Avatar Club. It's really nice to see so many people on my Mastodon instance and from others in my timeline with a profile picture he made.
⏲️ Sindre Sorhus released a new Mac app: Day Progress: Time remaining today in your menu bar.
🌤 And Adam Rozynski, the developer of NepTunes, released his new Weather in the menu bar app for macOS: Vetero°. He's offering Testflight slots as well.
💤 I've been looking at Rise for iOS, an Apple Design Award finalist. I like the idea of an Energy & Sleep Tracker, especially since I try to wear my Apple Watch at night anyway and get insights into my sleep. However, after a few days, within the free trial period, I cancelled the subscription right away. Feels like half of the app is not translated to German yet, and why is providing an email address mandatory and not just optional? The buttons in the onboarding design look like migrated from Android and somehow the whole app looks thrown together. I don't understand why this app was selected by Apple. Personally, 60 € per year is too much money for me for that.
📚 Hiro mentioned BookWyrm on his Weekly Report, that looks like another cool fediverse service. Unfortunately, I read far too little and so it probably doesn't make sense to me, but I always find it nice to discover more federated services like this.
🌷 In the Cults3D-Newsletter the Serpentine Oasis, a Self Watering Planter was advertised. That one does look really cute, I think I'll buy the model. Speaking of 3d printing, the Apple Park Rainbow Stage looks awesome, too. Unfortunately, I don't have all the needed colours available.
📈 Vincent released a beta of his new analytics tool called Tinylytics. I am still a little bit afraid of incorporating third party stuff due to GDPR and other reasons, but really want and have to look into all this.
🟨 PlayJam 3, a Playdate game jam where you get one weekend to make a game for the Playdate, took place last month and here are the Top ranked games.
🕹 In winter I try to ride the Smart Trainer regularly during the week, because in the cold, when it is dark and maybe even wet or raining, the motivation to ride outside is very low. There are several services available to make riding on the trainer more enjoyable, the most popular being Zwift. I have a love-hate relationship with Zwift. Especially the interface on the AppleTV drives me crazy on a regular basis. I have given up hope that they will ever rework the UI. Maybe throwing some more money at them will solve the problem: Zwift Play Controller. At least I added it to my wish list. But luckily it will be a while before winter 🙂.
🔌 Another item for my wishlist was mentioned by Jason on the Hemispheric Views Podcast:

Genki Covert Dock - 10x Smaller than The Original Switch Dock: "A tactical stealth dock for the Nintendo Switch and Valve Steam Deck is hidden inside a compact 30W Gallium Nitride supercharger. We're setting the dock free so that any television is your playground. Compatible with Nintendo Switch, Valve Steam Deck, Laptop, iPad, Android."

🎮 For some time now, my youngest son has had only one wish, a Gaming PC. I had actually sworn a good 18 years ago never to let a Windows PC into my household again, but have now given in. He scraped together all his savings, begged his grandfather and received an early birthday present this week. I still don't understand why kids(' parents) these days don't just buy a PS5 for a fraction of the money, but all his friends are gaming on Windows and none of their current popular games support crossplay. At least judging by the screaming that now constantly comes out of his room, they are definitely having a lot of fun. 🤷‍♂️
🎙 Podcasts this week:
📺 No movies, no TV.
---
also available on Setapp↩︎